Workshop Location
The PwrSoC Workshop will take place in the historic main building of the Leibniz University close to Hannover city center.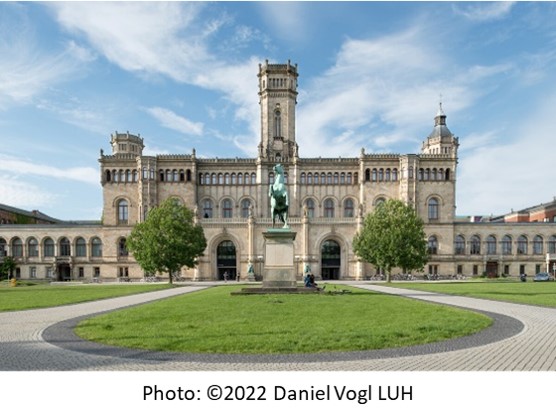 Address:
Gottfried Wilhelm Leibniz Universität Hannover
Welfengarten 1
30167 Hannover
Germany
Hotels
Public Transport
The best way to commute between the hotel and event locations in Hannover is through the well-developed network of tram and bus lines available in the city. You have the option to purchase either oneway or day tickets. It is suggested to opt for the day ticket, which is valid for all types of public transport in the specified tariff zones. Ticket machines can be found at all tram stops. If your travels are limited to within the city, it is recommended to purchase a day ticket for zone A, which is approximately 7€. However, if your journey includes travel to or from Hannover Airport, it is advised to purchase a day ticket for zone AB, which is approximately 8€. Additional information on public transport tickets can be found here.
Map of Hannover City
Most hotels are located in the city center. From there, all localities can be easily reached by public transport or on foot.